Nhận bản trình bày EB-5 ngay
Tìm hiểu về 1900 Broadway, dự án căn hộ cao tầng chất lượng của chúng tôi tại Oakland, California. Trong bài thuyết trình, bạn sẽ được tìm hiểu về địa chỉ, tài sản, nhà tài trợ, công việc tạo ra EB-5 và cách chiến lược dự án sẽ đáp lại các mục tiêu của nhà đầu tư.
Các 1900 Broadway dự án ("dự án") là một chất lượng Cúp mới 39-câu chuyện, 452 đơn vị hỗn hợp sử dụng khu dân cư và bán lẻ phát triển ở Oakland, California.
#1 Development Site

CBRE named the 1900 Broadway site the "top trophy quality high-rise multifamily development site on the west coast" due to its leading combination of quality, location and scale.

"Irreplaceable" Location

It does not get better than being located directly on top 19th Street BART, directly across the street from 2,000 employees at Square Inc. and living in the heart of Oakland's most favored Uptown District.

Directly Above 19th Street BART

The site is directly above the 19th Street BART Station, one of BART's most centralized locations, giving residents instant access to over 200 Million SF of office space throughout the San Francisco Bay Area.

Trophy Quality Project

1900 Broadway has it all: Location, Panoramic Views, Amenities, Lifestyle, Convenience. This makes the investment much more insulated from market changes as it will always be a residents "1st choice".

98 Walkscore

1900 Broadway is a true downtown urban lifestyle location with exceptional walk ability. It was awarded a 98 Walkscore due to just about all of life's needs being able to be met without use of a car.

15,000+ New Jobs within 3 Blocks

Oakland is amidst an economic renaissance as it revives the entire Uptown District. Over 15,000 new jobs are destined for our doorstep including Square Inc. who will move 2,000 employees to Uptown Station in late 2019.

Resort Style Amenities

Lifestyle package includes package lockers, bike storage, clubhouse, media-game rooms, cafe, restaurant, gym, pool, cabanas and outdoor living, outdoor kitchen & bbq, dog run, sky lounge, and 24-hour concierge.

Onsite Co-Working Facility

Devoted to the Live-Work-Play concept of downtown urban living, 1900 Broadway will have 2 floors and over 50,000 SF of co-working space allowing lucky residents to take an Elevator-to-Work.

Class "A" Apartment Units

Ceiling to floor glass, stainless steel appliances, tiled kitchen and baths, laminate wood plank flooring all laid out to enjoy expansive views of the San Francisco, Berkeley, the Oakland Hills and more.

Top 10 Ranked Developer

Lincoln Property Company, is a nationally ranked real estate developer and asset manager with over $82 billion in managed assets. LPC West, their west coast arm, will manage the development to completion.

3,000 Jobs to be Created for EB-5

The development and construction of 1900 Broadway will result in creating over 3,000 full time jobs for American workers. The economic study was produced by Baker Tilly, a highly respected EB-5 economist.

Legacy Fund Investment

1900 Broadway is the inaugural asset of the BRC Legacy Fund, Behring's ultimate EB-5 investment offering giving investors the opportunity to share in the ownership of trophy quality assets over the long term.

I-526 Money Back Guaranty

We guaranty that the I-526 petition will be approved or the Investor will receive a 100% refund of their investment and administrative fee. We currently have a 100% approval history on all USCIS adjudicated petitions.

Completion Guaranty

Completion guarantees for our EB-5 program are absolutely required on all projects. This protection all but ensures delivery of the asset, exceeding the EB-5 jobs requirement and EB-5 investors achieving their permanent green cards.

Investor Protections & Guaranties

All Behring EB-5 projects come with various EB-5 investment protections and guarantees. USCIS does not allow Risk-free but we get as close as regulations allow us to. Contact Behring for the full menus of offering terms.
Chọn giữa

3

Hồ sơ

đầu tư EB-5 khác nhau Tùy chọn
DEBT STYLE

Max Protection

LEARN MORE

PREFERRED EQUITY

Basic Income

Convertible

After 5 year Term

LEARN MORE

COMMON EQUITY

Equity Partner

LEARN MORE
Nhận được các Vault đầy đủ của 1900 Broadway Documents
Kế hoạch kinh doanh
Phân tích kinh tế "nghiên cứu việc làm"
Mục tiêu tuyển dụng được chứng nhận
Thư chấp thuận Trung tâm khu vực USCIS
Bản ghi nhớ vị trí riêng
Thỏa thuận đăng ký
Thỏa thuận hợp tác giới hạn
Cho thuê nghiên cứu thị trường
Giá trị kết thúc thẩm định
Phân tích tài chính
Phân tích đối thủ
Đất thẩm định
Đăng ký nhận trọn gói tài liệu đầy đủ
Tôi yêu dự án này EB-5, bây giờ những gì?
STEP 1

Verify your eligibility with our Team

1. Offer icon links for Chat desk, Calendly, Form Questionnaire,
2. Verify accredited investor status

STEP 2

View project materials

(EB-5 Information deck, project slide decks, seminar video,I-526 package)

STEP 3

Subscribe to investment

STEP 4

Hire Immigration Attorney

STEP 5

File I-526 petition with USCIS
Sẵn sàng để bắt đầu? Hãy thảo luận về 1900 Broadway với nhau.
Top 10 câu hỏi thường gặp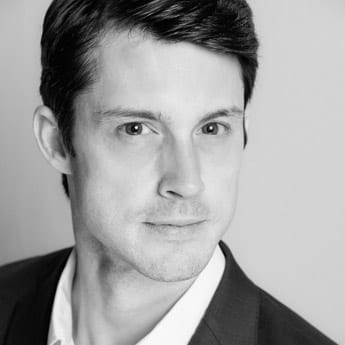 Aaron
Colin
Kyle
Các chuyên gia đầu tư EB-5 của chúng tôi đang ở đây để giúp bạn.